Founded in 2020, Eclair at the Bay is a unique homemade pastry business that specializes in contemporary eclairs and luxury desserts for all gourmands and sweet lovers. Located in the scenic northern river region of Byron Bay, we make delicious eclairs and baked goods in a quaint and relaxing environment, using fresh ingredients and supporting our local producers.
At Eclair at the Bay, we aim for the highest quality possible. Besides sourcing high-quality ingredients, we are equally concerned with the sensory and visual aspects of our products. Our desserts have unique flavours, textures and compositions. We love revisiting classics in our own way and making you desserts that are memorable. Furthermore, as we believe people eat with their eyes first, we are especially attentive to how our desserts are presented. Pastry is an art, and we aim to cultivate it.
Pastry chef Pavel is the founder of this project. He became passionate about pastry after working in Michelin-starred restaurants in London. Throughout his training, Pavel developed creativity, consistency, and rigor, which are essential ingredients for creating delicious desserts. His experiences working for celebrity chefs and well-known restaurants all over the world inspired him to create the same elegant, luxurious, and delicious experience right here in Byron Bay. This is how Eclair at the Bay was born.
In January 2023, after three years of doing local markets, home deliveries, catering events and weddings, we opened our first pastry shop in the heart of Byron Bay : A place that embodies our love of European patisseries and our passion for eating delicious desserts. At Eclair at the Bay, we invite you to indulge in sweet treats (without guilt), learn about the Art of pastry, and have a good time. Enjoy our desserts as much as we do making them.
Eclair at the Bay.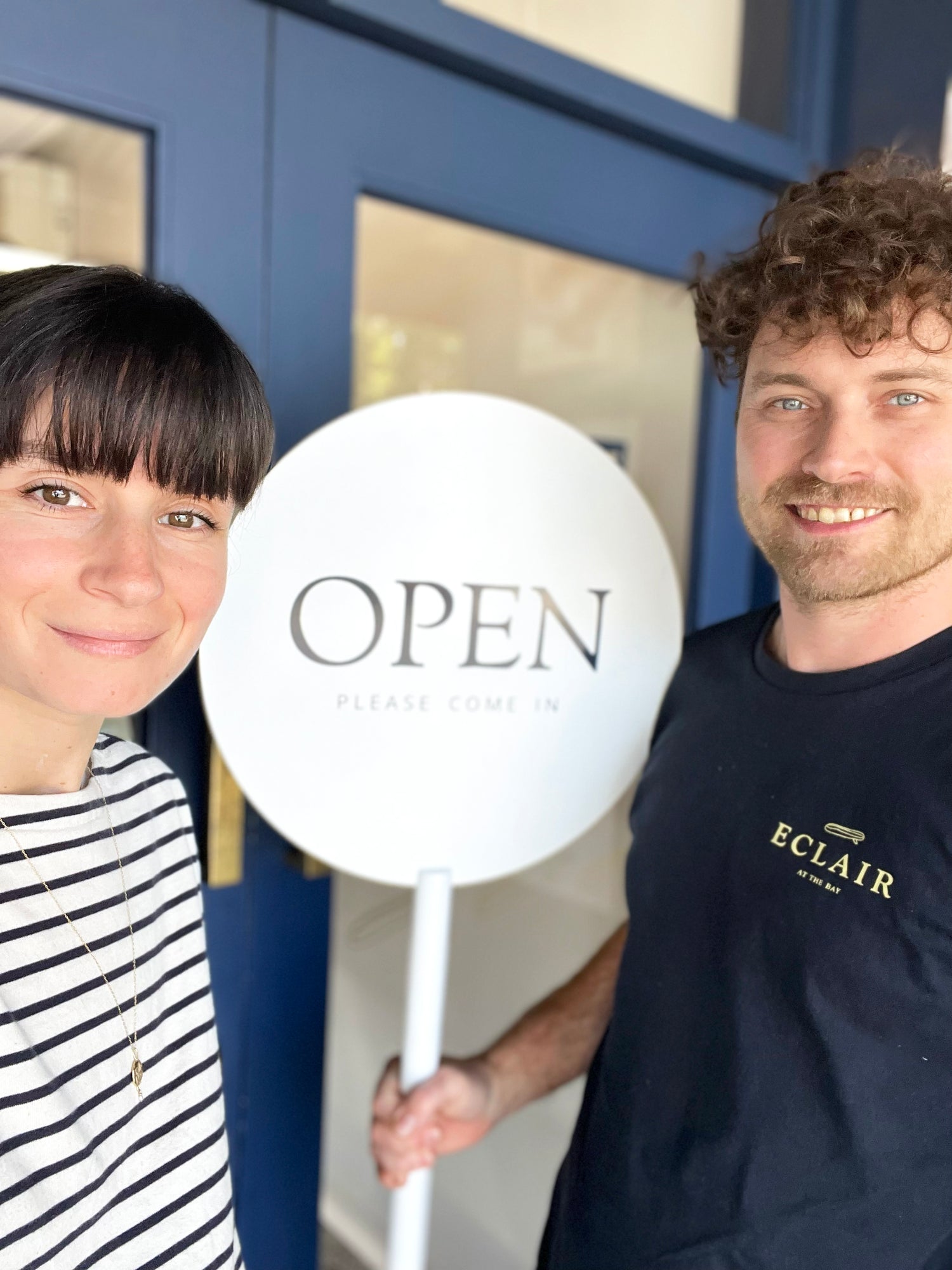 "Eclair means "lightning" in French, My idea is to light this town with a new concept of desserts made from choux"
-Pavel Stolarsky, Pastry Chef & Owner
SUPPORT LOCAL

To support each other and reduce environmental impact, it is vital that our we sources ingredients locally and work with local producers.

CREATIVITY & INNOVATION

Pastry is an art. Our business revolves around creativity, research, and experimentation if we want to produce desserts that are truly delicious and visually appealing.